May 22, 2007I am making a graduation roombox as my daughter's graduation present. The first challenge I had was recreating her photo cake. I've never even seen one in miniature before, so I didn't know who to ask or how to begin. I took the bull by the horns last night and was very pleased with the final result!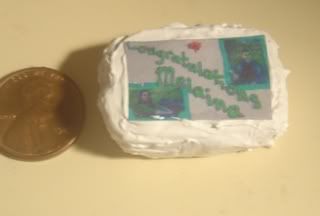 This is before the added trim frosting: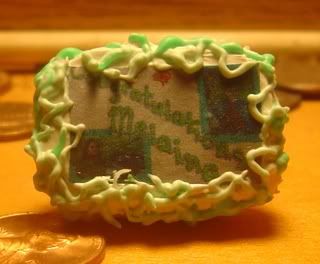 No matter how I tried, I couldn't get a decent picture of the final project. But, you can see how it turned out when I added all the frosting squiggleys on the sides. The real cake had a few more colors, but I didn't want to clutter this one up, so stopped at two.