May 16, 2007When I had to take my daughter down to Sioux Falls about a month ago, I finally was able to find some TLS. I've read lots about ways ppl have used this, but hadn't had the chance to give it a try for myself. So far, I've successfully made frosting and a lemon pie using it. I have a "stew" in the oven right now, we'll see how that turns out! If it's ok, I'll add a pic of it as well. My pie needs a bit more filling, but this serves to show what it turned out like - for now.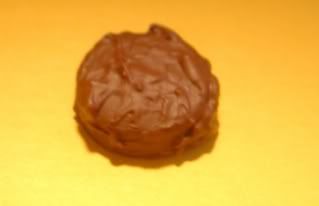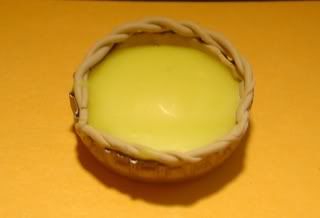 Jerry is building my haunted house kit - it finally made it's way out of the box!! He's doing it as a rustic cottage, with the exterior walls all done in shingles. I don't know how he has the patience, but it's turning out awesome! We already have a lot of the little goodies for the inside, once he gets that far. Here are a couple pictures of the progress on this one.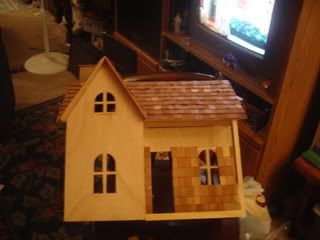 I also finally managed to try to make Holly's parlor stove. Here's a pic of my efforts. Holly, you made this an easy, fool-proof project. Thank you!